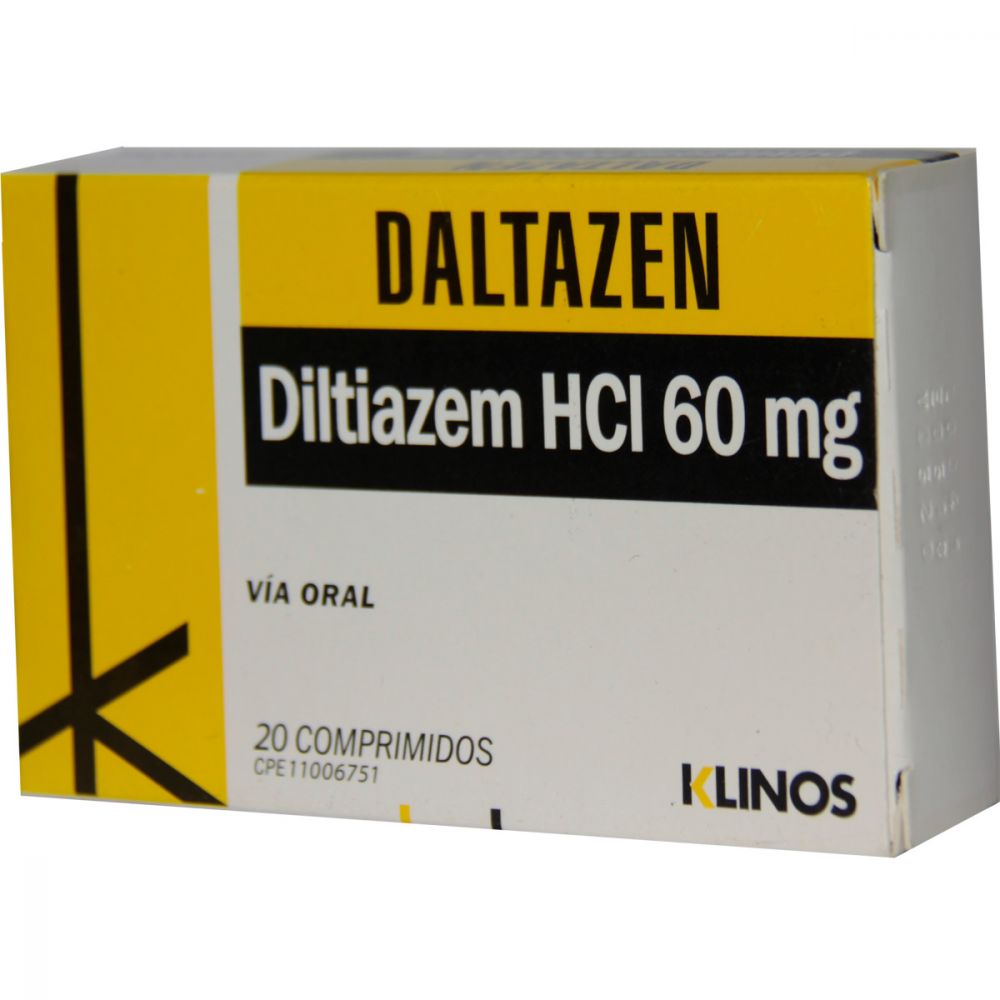 What is Diltiazem HCL?
Diltiazem is a calcium channel blocker.

Diltiazem is used for the treatment of:

• High blood pressure
• Chronic stable angina (chest pain)

Diltiazem may be used alone or in combination with other medicines.

Diltiazem works by relaxing and opening up the blood vessels. This allows blood to circulate more freely around the body, lowering blood pressure and allowing the heart to work more efficiently.

Calcium channel blockers do not change the amount of calcium in your blood or bones.

This medication may be prescribed for other uses; ask your doctor or pharmacist for more information.


Diltiazem HCL Recommendations
Follow the directions for using this medicine provided by your doctor. Take Diltiazem exactly as directed.

Diltiazem should be taken with a full glass of water. The tablets should be taken whole and not chewed.

Your doctor will decide what dose of, and for how long you should take Diltiazem. This depends on your medical condition and other factors, such as your weight.

Do not stop taking Diltiazem or lower the dosage without checking with your doctor. Your doctor may want you to gradually reduce the amount of Diltiazem you are using before stopping completely.

If you forget to take a dose, take it as soon as you remember and then go back to taking it as you would normally. If it is almost time for your next dose, skip the dose you missed and take your next dose when it is due. Do not take a double dose to make up for the dose that you missed.

Store Diltiazem in a cool, dry place, away from direct heat and light.



Diltiazem HCL Storage
Store at room temperature away from sunlight and moisture.


How To Use
Diltiazem Hcl should be swallowed whole with a full glass of water unless your doctor directs you otherwise.
May be taken with or without meals.
Diltiazem Hcl must be taken as directed if used to prevent chest pain.
It is not effective if taken only when chest pain occurs.
Do not stop taking Diltiazem Hcl suddenly without your doctor s permission.
Your dose may need to be gradually decreased.



Diltiazem HCL Possible Side Effects
Diltiazem Hcl may cause dizziness and lightheadedness especially during the first few days.
Avoid activities requiring alertness.
When you sit or lie down for a while, get up slowly to allow your body to adjust and minimize dizziness.
You may also experience bloating, heartburn, muscle cramps, headache, flushing, nasal congestion, sore throat, constipation or diarrhea.
Inform your doctor if they become bothersome.
Notify your doctor if you develop: breathing difficulties, swelling of the hands or feet, an irregular heartbeat.
If you notice other effects not listed above, contact your doctor or pharmacist.



Diltiazem HCL Precautions
Before taking Diltiazem Hcl, tell your doctor if you have: heart problems, liver disease, lung disease, allergies.
Limit intake of alcohol while taking Diltiazem Hcl.
Diltiazem Hcl should be used only when clearly needed during pregnancy.
Discuss the risks and benefits with your doctor.
Diltiazem Hcl is excreted into breast milk.
If there is no alternative to using Diltiazem Hcl you should discontinue breast-feeding.
Consult your doctor before breast-feeding.



Diltiazem HCL Missed Dose
If you miss a dose, take as soon as remembered; do not take if it is almost time for the next dose, instead, skip the missed dose and resume your usual dosing schedule.
Do not "double-up the dose to catch up.



Diltiazem HCL Interactions
Tell your doctor of all prescription and nonprescription drugs you may use, especially of: cyclosporine, flecainide, beta-blockers (including eye drops), intravenous (IV) calcium, digoxin, lithium, disopyramide, high blood pressure medication, benzodiazepines (e.g., midazolam, triazolam), buspirone, lovastatin, quinidine, rifampin, carbamazepine, cimetidine, St John s wort.
Avoid any drugs that increase your heart-rate (the decongestants phenylephrine, pseudoephedrine and phenylpropanolamine are examples).
These drugs are commonly found in over-the-counter cough-and-cold products.
Do not start or stop any medicine without doctor or pharmacist approval.