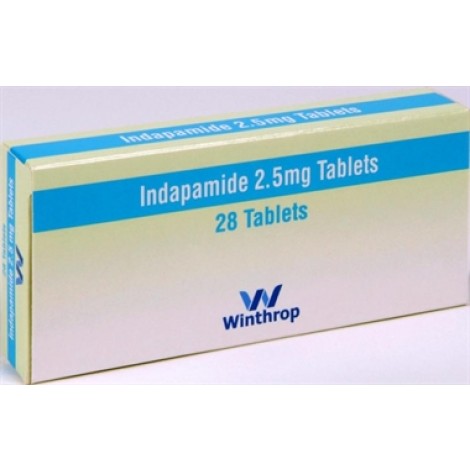 What is Lozol?
Lozol is a diuretic (water pill).

Lozol is indicated for the treatment of high blood pressure. Lozol also reduces swelling (edema) and fluid retention caused by congestive heart failure.

Lozol works by preventing the kidney from reabsorbing (retaining in the body) salt and water that is destined to be eliminated in the urine. This results in increased urine output (diuresis).

Lozol also reduces the salt in the smooth muscle of the walls of blood vessels. The salt ultimately is eliminated in the urine. The loss of salt from the muscle causes the muscle to relax, and the relaxation of the vessels results in reduced blood pressure.


Lozol Recommendations
Follow the directions for using this medicine provided by your doctor. Take Lozol exactly as directed.

Take Lozol by mouth with or without food. Lozol is usually taken once a day, in the morning.

Lozol may increase the amount of urine or cause you to urinate more often when you first start taking it. To keep this from disturbing your sleep, try to take your dose before 6 pm.

If you miss a dose of Lozol and you are taking 1 dose daily, take the missed dose if you remember the same day. Skip the missed dose if you do not remember until the next day. Do not take 2 doses at once.



Lozol Storage
Store at room temperature and keep away from moisture and sunlight.
Do not store in the bathroom.



Lozol Possible Side Effects
This medication may cause dizziness or lightheadedness especially during the first few days as your body adjusts to it.
Rise slowly from a seated or lying position to minimize dizziness.
Blurred vision, loss of appetite, stomach upset, headache and weakness may also occur.
Inform your doctor if any of these effects persist or worsen.
Inform you doctor if your develop muscle cramps, pain, nausea, or vomiting while taking this medication.
It may be a sign of low potassium levels.
In the unlikely event an allergic reaction to this drug occurs, seek immediate medical attention.
Symptoms of an allergic reaction include rash, itching, swelling, dizziness or trouble breathing.
If you notice other effects not listed above, contact your doctor or pharmacist.



Lozol Precautions
Before you take Lozol, tell your doctor your medical history, especially of heart rhythm problems, vitamin/mineral (electrolyte) imbalances, diabetes, gout; kidney, thyroid, parathyroid or liver disease; urinary problems, SLE (systemic lupus erythematosus) and of any allergies you may have, especially drug allergies.
Before using Lozol, tell your doctor if you are pregnant.
It is not known if Lozol is excreted into breast milk.
Though there have been no reports (to date) of harm to nursing infants, consult your doctor before breast-feeding.



Lozol Missed Dose
Take any missed dose as soon as possible but not if it is almost time for the next dose.
If it is time for the next dose, skip the missed dose and resume your regular schedule.
Do not "double up" the dose.



Lozol Interactions
Tell your doctor of all medicines you may use (both prescription and nonprescription), especially of lithium, cisapride, digoxin, other drugs used for blood pressure, cholestyramine/colestipol, diazoxide and of drugs used for diabetes.
Do not start or stop any medicine without doctor or pharmacist approval.